[Maintenance] v.178 Update Details
페이지 정보
작성자
CM
작성일

21-06-21 00:48
본문
Please check the details below.
▷ Tuesday, June 22, 2021,  4:00AM ~ 7:00AM (UTC+0)
※ Depending on distributing v.178 build, it will be opened early.
▷ Reward: 100,000x Gold, 100x Blue Caret
▷ RebirthM, Rebirth Online all servers
1. Open the boss rune system
※ Up to 10 levels per boss rune
▷ (New) Quest > Achievement > Boss Rune
※ When you defeat a certain number of the boss, you can gain boss rune block.
▷ (New) Smithy > Craft > System > Boss Rune
▷ Smithy > Craft > Event > Brand New
※ Crafting from Boss Stone(event) to Boss Rune.
2. Expansion of Main Quest and Sub-Quest
※ Completed the Chapter 12. Never Ending Adventure (Forest Boundary)
※ (New feature) Based on the open field, it's available to destruct the specific objects, then continue the secondary quest.
※ Note that these quests are too hard to complete, so they cannot be performed alone.
▷ #4 Rewards (Dragon Statue Block, Dragon Gift)


3. Improvement of Guild 1st step
▷ Guild system available from Lv.100 (before Lv.1)
▷ Adjusted the EXP for Guild level-up
※ Adjustments to activate the initial guild level-up
※ Reduced by 50% until Lv.12, increased EXP from Lv.38
C. Barrack, Gold Foundry, Ether Refinery, Bank
▷ Additional notifications are sent to the guild chat window when a guild member joins successfully, leaves, or kicked.
▷ Icons of Guild Raid, Guild War and related icons.




4. Improvement of Party System 2nd step
※ There has been a major structural change for future updates of the party-based.
※ When you open the party window, you can immediately check the number of parties created by category.
▷ (Bug) Fixed infinite waiting state when there is no existing party when matching party
※ If there was no existing party, it was not be matched.
▷ (Bug) Fixed the entering only the first room already created during party matching (random join)
▷ (Bug) Fixed Chaos Ashana's empty UI menu exposed in the dungeon selection window
5. Kairos Tower
※ Ranking board has been postponed due to technical issues.
▷ (Adjustment) Slightly lowered the difficulty of the 1st, 2nd, and 3rd floors
▷ (New) 4th and 5th floors
6. Improvement of PvP battlefield 1st step and new certain day dungeon of 25 vs 25  (repeat every Saturday)
▷ Loser reward points removed and victory rules changed
※ To prevent abusing, detailed winning rules are not disclosed.
※ The basic rule is that the team that kills the most wins.
▷ Deleting daily missions of battlefield and arena
▷ (Change) Move to the battlefield in the party menu when selecting the battlefield shortcut icon
▷ (New) certain day dungeon 25 vs 25
※ This dungeon can only be opened on a set day of the week. If you win 5 times, you can obtain the following rewards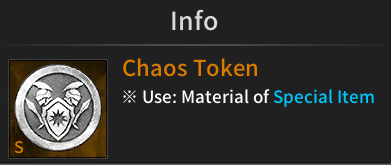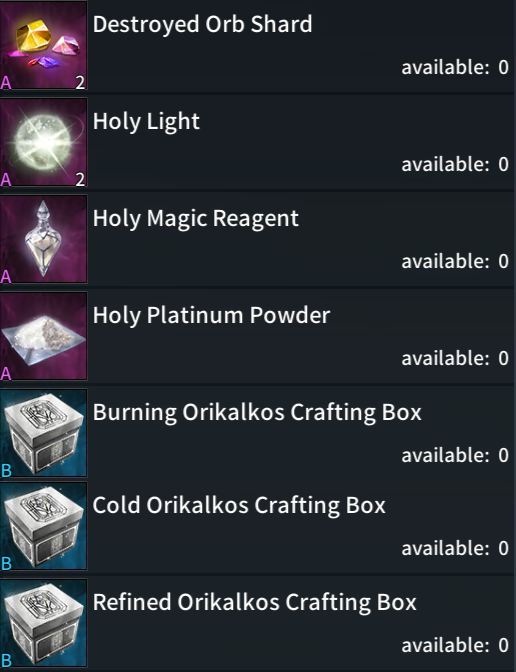 7. Improvement of equipment item notation and icon change for Black Edition and Prestige Edition
※ Raise awareness of equipment series without opening a pop-up window
8. Changed all skill book sheets and skill book icons
※ Changed to the notation indicating the main attribute for each class
▷ Slayer, Wizard, Berserker, Ranger











9. Added peace flag piece as a monster drop item
▷ You can make a peace flag that can be used for 1 hour with a peace flag piece.
▷ Smithy > Craft > Supply > Misc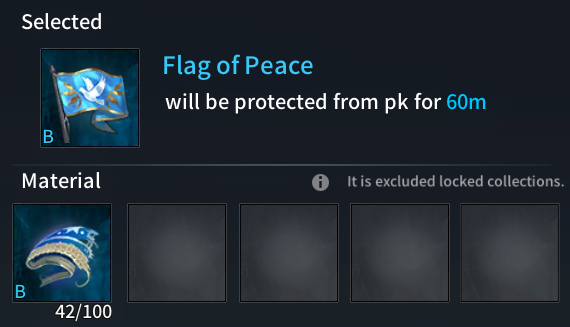 10. Update formulas of Smithy > Craft 
▷ Delete unused recipes in Craft > Events
※ It is impossible to craft the item after the update, so please complete the pre-production.
A. 2021 New Year Gift Box, Third 2, Forth 1
C. All-in-One Pass Ticket
E. 5 crafting recipes that can be crafted with Ashana Sword (Magic Glyph, Power Stone, Water of Life, Light of Life, Antique Flask)
A. Submenu: Gem, Boss Rune, Battlefield of Chaos
11. Shop
▷ (Old Shop) Synchronize with RebirthM and Rebirth Online in Costume > Package corner
12. General Improvements
▷ Displayed a message on both sides when a friend request, accept, and delete (only the sender was displayed)
▷ Add Item Info when selecting the item in Map > Item Info
▷ Changed many social icons and item icons
※ Strong Mark, Magic Stone(old. Joint Panel), etc.


▷ Increased rewards for dispatch missions
13. Bugs
▷ Fixed when you select the Dungeon Menu for the first time, regardless of the menu selected, it always moves to the scenario
▷ Fixed displayed without the close button at the top of the dungeon window
※ Occurs once in a while when exiting dungeon during dungeon progress with a party of 3 or more
※ This is a bug reported many times by users. If you find a different type of bug, please report it.